Official WhatsApp Business Solution Provider
WhatsApp Lead Generation – Ads that click to WhatsApp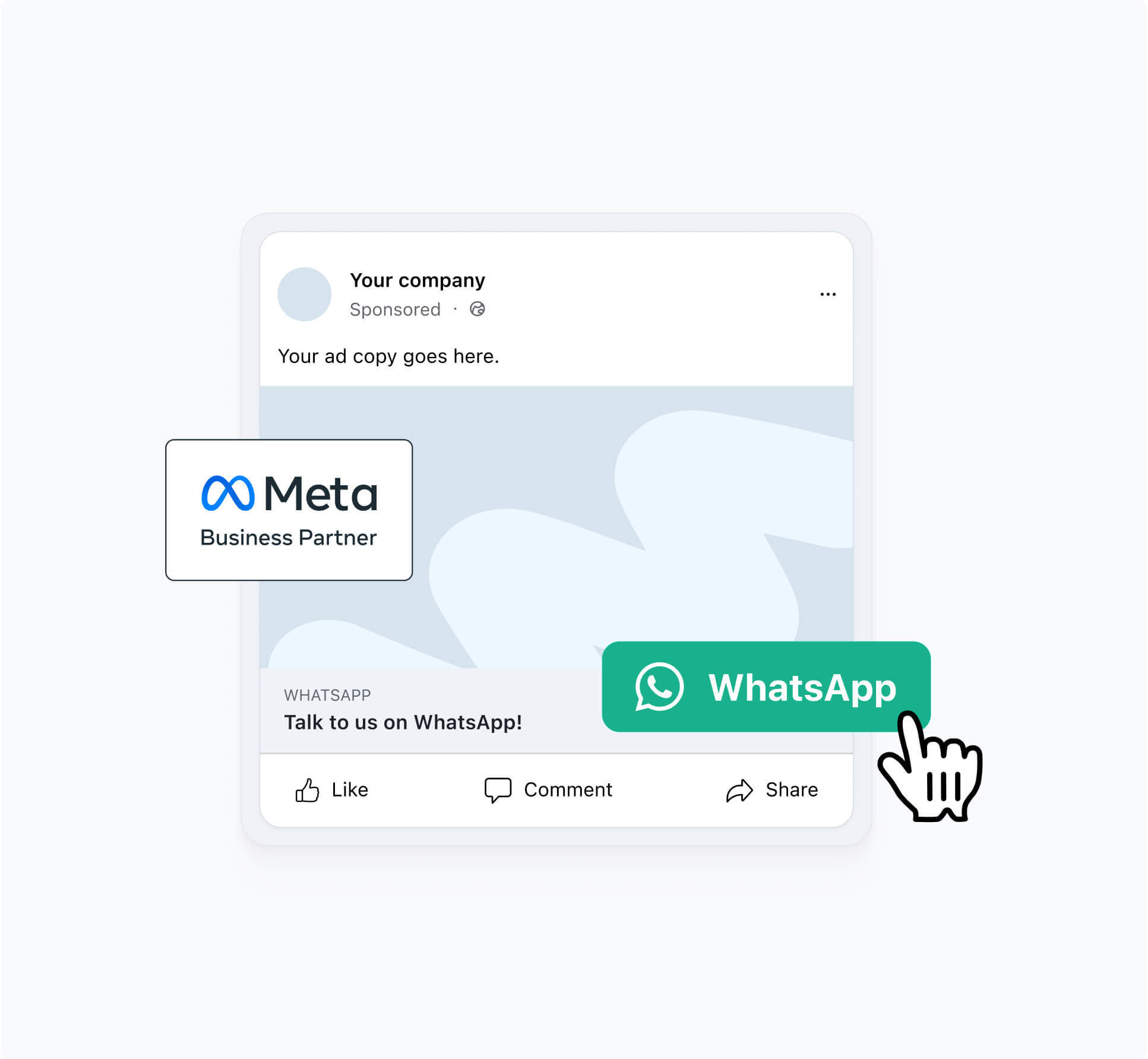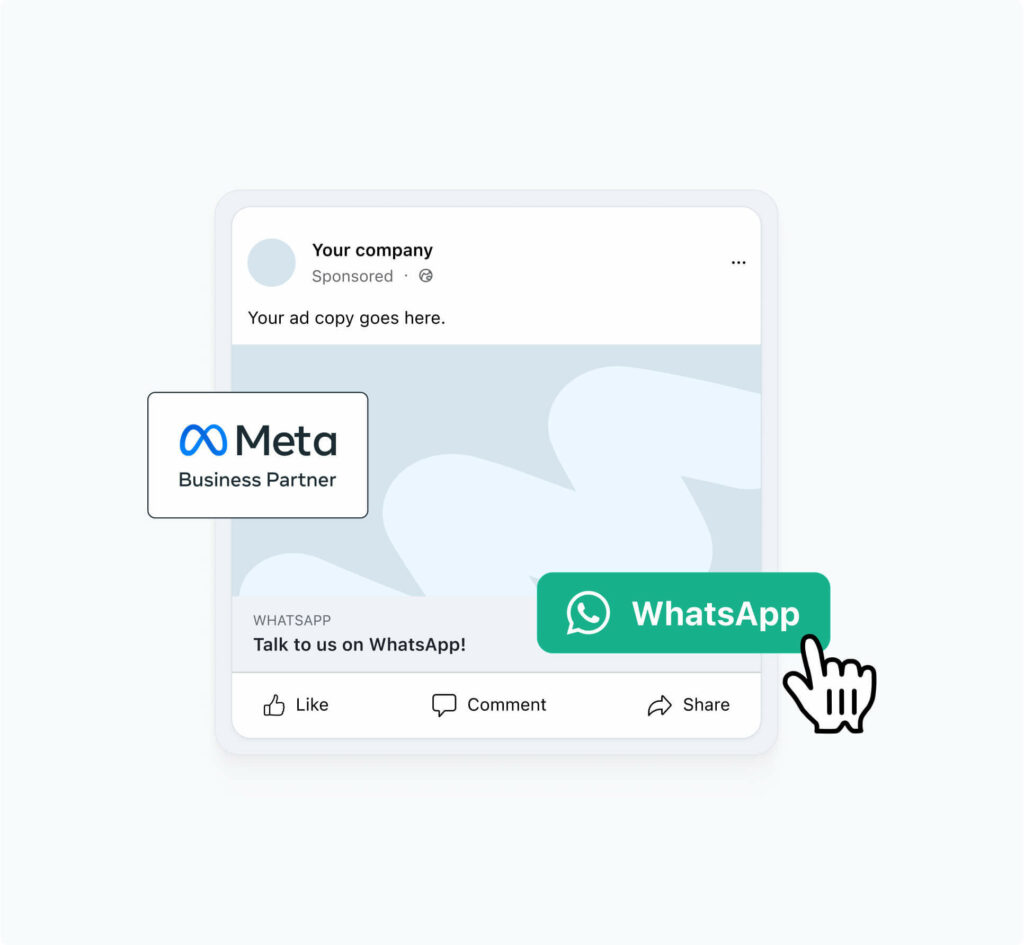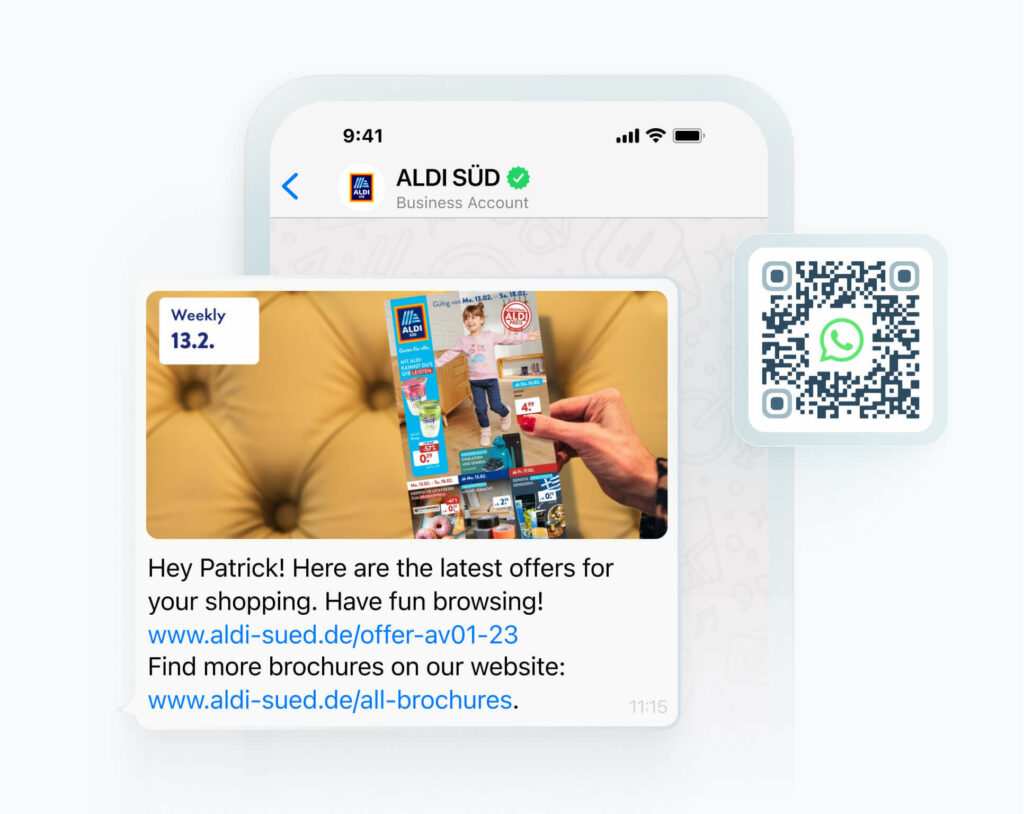 Generate WhatsApp leads with Facebook & Instagram ads
Enhance your WhatsApp lead generation strategy with ads that click to WhatsApp. 360dialog's API solutions enable the following:
Thousands of businesses around the world rely on 360dialog for Lead generation on WhatsApp
Optimize your click to WhatsApp ads for conversions
Test out multiple auto responses and personalized template messages to see which converts best.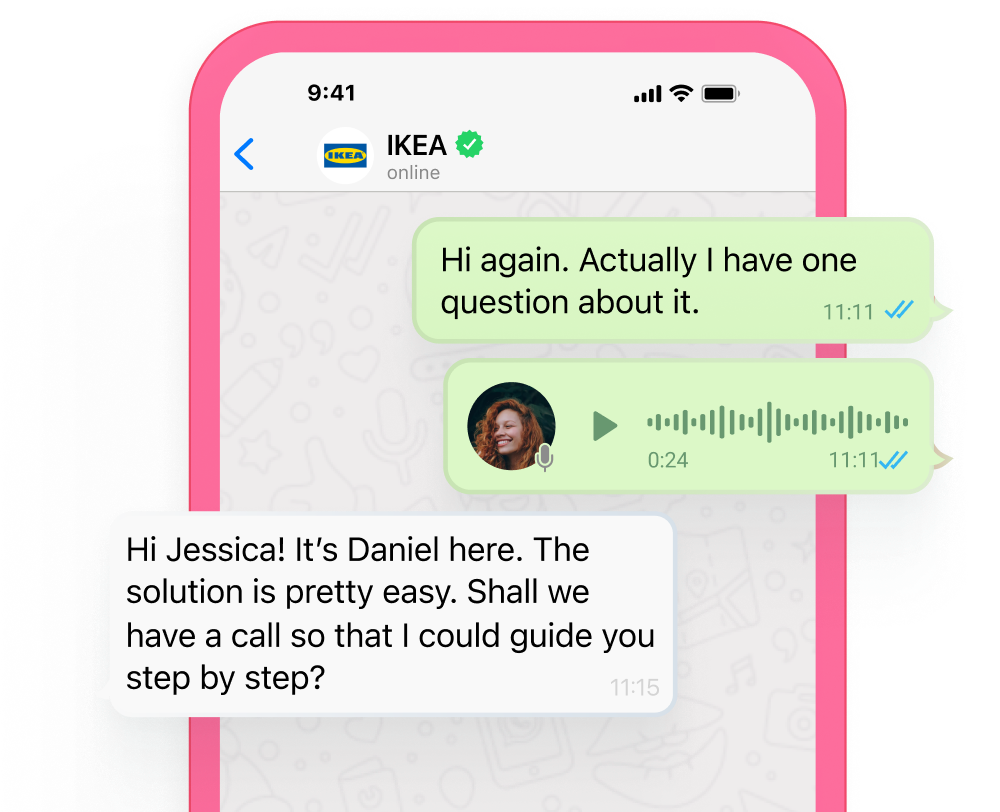 Improve ROI with 360dialog's measurement & attribution platform
360dialog's WhatsApp campaign tracking and attribution enables you to track multiple events within WhatsApp, such as subscriptions, orders, and bookings.
Track the performance and conversion rate of multiple messages
Analyze which auto-reply or template message performs best
Optimize your campaign based on accurate WhatsApp data
*With the 360dialog platform, enterprises can track the performance of ads as well as the performance of WhatsApp messages or conversations.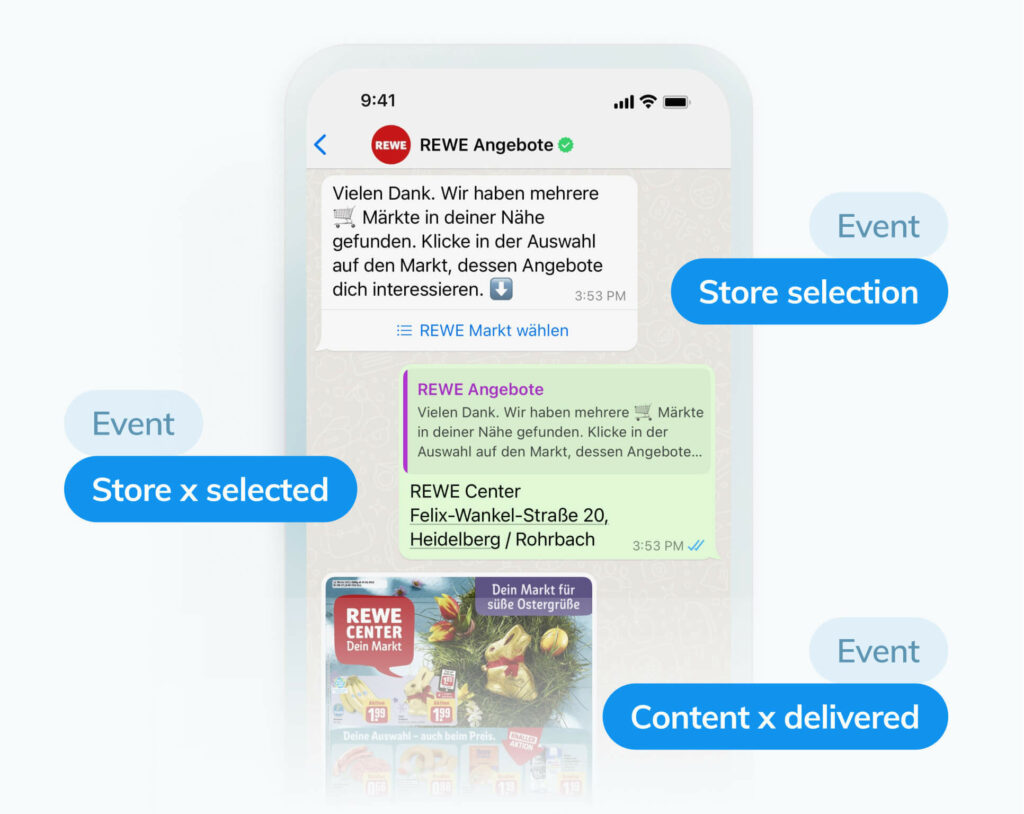 Unlock the Full Potential of WhatsApp Lead Generation
Thanks to ads that click to WhatsApp, Businesses can now track the performance of WhatsApp messages and the engagement they generate.

Activate your WhatsApp Lead Generation strategy in 3 easy steps
With these short steps and in 24 hours or less, you can publish your Facebook & Instagram Ads that Click to WhatsApp with a fully automated lead generation and tracking system made by experts.
Start your journey with 360dialog.
Let's get started!

Provide your business info on the form below so we can assist you with any questions or issues and personalize and adapt your automation and tracking settings.
Create the WhatsApp Business API account.
Build your ads on Facebook & Instagram.
After creating your account with 360dialog and getting access to the WhatsApp Business API key, you can build your Click to WhatsApp Ads by following a step-by-step guide and tips on best practices.
Go live and start generating leads on WhatsApp!
Launch your Facebook ads that click to WhatsApp today
Get access to 360dialog's WhatsApp Business API solutions and start leveraging ads that click to WhatsApp with premium automation features!
Frequently Asked Questions
Explore the Benefits of WhatsApp API
Relevant and convenient services via the WhatsApp Business API with an official WhatsApp Enterprise Account
---

Official API by WhatsApp for sustainable growth

Your data hosted by a verified channel partner

GDPR-compliant data hosting

Secure end2end messaging

Direct access to the global WhatsApp team