Contact us
We'd love to hear from you. Let's get in touch and our experts will answer all your questions.
Ready to get started? Fill out the form so we can have enough information to help you find the right solution:
Tell us about your issue. Our support team responds within 24hrs.
Are you interested in becoming a 360dialog partner and providing the WhatsApp Business API to your clients?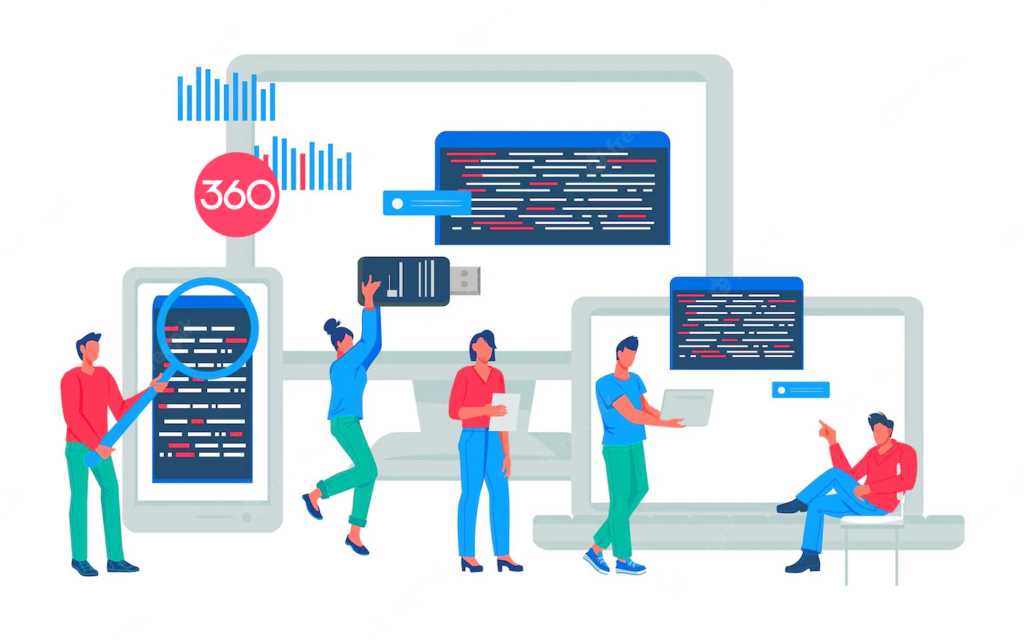 With more than 1500 partners worldwide, we have developed the ideal environment to support ISVs to offer WhatsApp as a channel. Get started now: join 360dialog Partnership Program!
Join our community to keep up on the latest news and developments from 360dialog and our partners:
Imprint
360dialog GmbH, Torstraße 61, 10119 Berlin, Germany
Email: info@360dialog.com

Managing Director: Gerrit Rode
Commercial Register: Berlin-Charlottenburg, HRB 144188 B, VAT ID: DE815382679
Privacy Policy
This Website is operated by 360dialog GmbH, Torstraße 61, 10119 Berlin
The protection of your personal data is of high importance to 360dialog GmbH (together with its affiliated companies hereinafter referred to as "360dialog"). 360dialog respects your privacy and recognizes that it is necessary to adequately protect the "personal data" that you submit to us or that we collect on the website 360dialog.com (the "Website") or from you using the Website.
With this Privacy Policy, we inform you which personal data is collected, how we use this personal data and how you can contact us if you have any questions about the use of your personal data.
Please take some time to read this data protection statement and make sure that your data is secure at 360dialog. By using this Website, you confirm that you agree to the terms of this Privacy Policy. By entering personal information on this Website, you consent to the collection, use and disclosure of the information in accordance with this Privacy Policy.
Type and collection of personal data
360dialog collects personal data during various activities that you perform when visiting our Website. In detail, these are:
Visiting individual pages of our Website: some data such as cookies, Internet domains or IP addresses are automatically collected and processed when you visit our pages. They are collected for technical reasons and to maintain and improve the functionality of our Website (see sections "Cookies and IP addresses", "Google Analytics", "Plausible Analytics" , "HubSpot" and "Cloudflare").
Request for information material (e.g. a product demo, white papers, analyst reports, etc.): job title, first and last name, company name, e-mail address, telephone number and your consent to store and process this information. We collect this data in order to contact you and to send you the requested material.
Registration for 360dialog events: job title, first and last name, company name, postal address, e-mail address, telephone number and your consent to store and process this information. We collect this data to process the registration and to be able to contact you if necessary.
Registration for the 360dialog newsletter (e-mail and Web Push): job title, first and last name, e-mail address, industry and, optionally, company. We collect this data in order to provide you with the latest information about our product.
Data logging
If you visit our Website and access data, your Internet browser automatically transfers log information to our server. Such log information includes the URL of the referring website, date and time of request, name of the retrieved website, the quantity of data transmitted, the type of your browser and its version, etc. Such information is not personal data and cannot be attributed to any specific individual.
This log information is solely used for statistical purposes and is neither transferred to any third party nor combined with any other data.
Disclosure of personal data
360dialog uses the services of external service providers, currently HubSpot Ireland, Ltd. (HubSpot Ireland, Ltd. may have personal data stored and processed in the USA by HubSpot Inc. on the basis of EU standard contract clauses), to contact website users, to submit offers and/or to carry out marketing activities (including joint marketing activities with third parties). These service providers have been carefully selected by 360dialog and commissioned in writing. They are bound by 360dialogs instructions and are regularly checked.
Unless otherwise stated in this Privacy Policy, we will not sell, rent, lease or disclose your personal data to any other third party. In addition, 360dialog will not exchange personal data that we have collected from our website with third parties without your prior consent, unless (a) these third parties use the personal data if necessary. in relation to the services offered on our Website and/or support 360dialog in conducting business, or (b) this is necessary to prevent illegal activities, suspected fraud, potential threats to the physical security of persons or objects and violations of the 360dialog Terms of Use, or to take countermeasures or to comply with a legal or court order, or (c) in the event of a merger, consolidation or disposal of all or a material portion of our assets, in which case we require the acquirer to treat the personal data in accordance with this Privacy Policy. You can revoke 360dialog's consent to use your personal data at any time as described below.
Cookies and IP-addresses
"Cookies" are small bits of information that are stored by a web server on the user's hard drive. Cookies are a widely used industry standard and are used on most major websites for the following purposes: Recording activities, identifying usage patterns, carrying out promotions, improving the services and products offered to the user, improving website navigation for the user, exchanging overall website usage statistics with 360dialog's external service partners. The stored information can be downloaded from the 360 dialog server that generated the cookie. This allows 360dialog to personalize, monitor or control the use of the Website; to automate access, data input functions (e.g. login information) or any downloads performed during your visit to the Website, and to adapt the appearance and presentation of the Website to your preferences and interests. The cookies also enable 360dialog to track the use of the Website (e.g. to determine which areas of the Website are particularly useful or popular), which enables us to effectively improve and update the Website. You can set your browser to notify you when you receive a cookie, allowing you to choose whether or not to accept it. However, if you choose to decline cookies, some areas of the Website may not function properly or may not be accessible.
An "IP address" is the Internet address with which a user's computer or terminal device can be identified. 360dialog may collect and use IP addresses to analyze trends, administer the Website, track user activity, and gather broad demographic information about overall usage. 360dialog does not link your IP addresses to your other personal data.
Google Analytics
This Website uses Google Analytics, a web analytics service provided by Google, Inc. ("Google").
Google Analytics uses "cookies", which are text files placed on your computer, to help the Website analyze how users use the site. The information generated by the cookie about your use of the Website (including your IP address) will be transmitted to and stored by Google on servers in the United States.
In case of activation of the IP anonymization, Google will truncate/anonymize the last octet of the IP address for Member States of the European Union as well as for other parties to the Agreement on the European Economic Area.
Only in exceptional cases, the full IP address is sent to and shortened by Google servers in the USA.
On behalf of the website provider Google will use this information for the purpose of evaluating your use of the Website, compiling reports on website activity for website operators and providing other services relating to website activity and internet usage to the website provider.
Google will not associate your IP address with any other data held by Google.
You may refuse the use of cookies by selecting the appropriate settings on your browser. However, please note that if you do this, you may not be able to use the full functionality of this Website.
You can prevent Google's collection and use of data (cookies and IP address) by downloading and installing the browser plug-in available here: https://tools.google.com/dlpage/gaoptout?hl=en-US
By using this Website, you consent to the processing of data about you by Google in the manner and for the purposes set out above.
Plausible Analytics
This Website uses Plausible Analytics, a web analytics service provided by Plausible Insights OÜ, Västriku tn 2, 50403, Tartu, Estonia. Plausible Analytics allows us to analyze the number of visitors and behavior patterns during visits (number of pages accessed, duration of visits to the website), visitor origins (from which site does the visitor arrive at our Website), visitor locations as well as technical data (browser and session of operating system used). The data recorded are completely anonymized and cannot be tracked back to individuals. Plausible Analytics does not create or archive cookies.
More information can be found here: https://plausible.io/data-policy
Facebook pixel
We use Facebook pixel from Facebook Inc., 1601 S. California Ave, Palo Alto, CA 94304, USA (hereinafter referred to as: "Facebook") on our Website. Facebook pixel allows us to track actions of users who have seen or clicked on Facebook advertising. We use Facebook pixel to investigate the effectiveness of our Facebook advertising for statistical and market research purposes. Additionally, lists of website visitors are compiled to create custom audiences for remarketing campaigns. The collected data cannot be used to identify users as it is anonymous. However, Facebook does store and process this data. Facebook can link this data to your Facebook account and use it for its own advertising purposes in accordance with the Facebook Data Policy. We have no influence on the scope of the collected data and the further use of the data collected by Facebook through the use of Facebook Pixel. More information on how Facebook processes data can be found in the Facebook Data Policy. Specific information and more details about Facebook pixel can be found on the Facebook Help pages.
HubSpot
This Website uses HubSpot. HubSpot (contact: HubSpot, 2nd Floor 30 North Wall Quay, Dublin 1, Ireland, Phone: +353 1 5187500) is a software solution for controlling and implementing inbound marketing. The recorded information is stored on HubSpot servers. They can be used by us to contact visitors of our Website to determine which services of our company are of interest to them. All information we collect is subject to this Privacy Policy. We use all collected information exclusively to optimize our marketing.
More information can be found here: https://legal.hubspot.com/privacy-policy
Cloudflare
This Website uses Cloudflare CDN and Cloudflare Firewall Rules of Cloudflare, Inc. (101 Townsend St., San Francisco, CA 94 107, USA) to make the website faster and safer. Cloudflare provides web optimization and security services to improve and protect websites. Cloudflare collects information from website visitors, this information may include IP addresses, system configuration information and other information about traffic to and from the Website. Cloudflare collects and uses log data to operate, maintain and improve its services according to customer agreements. For example, log data can help detect new threats, identify malicious third parties and provide more robust security protection for the Website. None of this information can personally identify specific visitors to the Website.
More information can be found here: https://www.cloudflare.com/trust-hub/gdpr/
Data security
We take all reasonable steps to protect your personal information when it is transferred from your computer to our Website and to protect it from loss, misuse, unauthorized access, disclosure, alteration or destruction. You should remember that data transmission over the Internet is never completely secure or error-free. This applies in particularly to e-mails to or from this Website. You should therefore be particularly careful in deciding what information you send us by e-mail. Furthermore, when using passwords, ID numbers or other special access facilities on this Website, it is your responsibility to protect them accordingly. We strongly recommend that you do not disclose your password to anyone and change it at regular intervals. The password should be a combination of letters and numbers and should contain at least seven characters.
Information about my personal data
Upon your request, we will be happy to provide you with information about your stored personal data. Please use the contact details below.
Revocation of consent
You may wish to revoke your consent to the collection, use and disclosure of your personal data. You have the right to request the freezing or deletion of some or all of your personal data. In this case we are no longer permitted to use your personal data for the purpose(s) intended by 360dialog. To revoke your consent, please contact us as indicated below.
If you have any questions, comments or concerns about this privacy policy or the information practices on this Website, please contact us by email at privacy@360dialog.com or write to us: 360dialog GmbH, Torstraße 61, 10119 Berlin / Germany
The data protection officer of 360dialog GmbH (Germany) is René Rautenberg.
Privacy Policy was last modified and updated on August 25th, 2023.