WhatsApp Performance Marketing Solutions for Enterprises
360dialog provides performance marketing solutions for enterprises to improve customer relationships, promote products, send order updates where the customers are: in WhatsApp.
API First Culture / Easy Integration
Connect the WhatsApp Business API to enterprise solutions and every customer touchpoint. Frameworks for easy integration into your existing solutions stack.

Enterprise Business Support Packages
360dialog provides the best in class support for LATAM and EMEA in English, Spanish, Portuguese, Arabic, Russian, German and Serbo-Croatian.

WhatsApp Enterprise Marketing Automation
Send WhatsApp Newsletter campaigns via personalised real-time communication. 360dialog offers the most scalable pricing.
Most Relevant WhatsApp Enterprise Solutions Stack
360dialog's focus is on solutions enterprises really need to make WhatsApp business communication successful, whether it is WhatsApp Newsletter Marketing Automation, WhatsApp Chat Analytics & Retargeting or WhatsApp Inbox Solutions.
We think in WhatsApp Enterprise Use Cases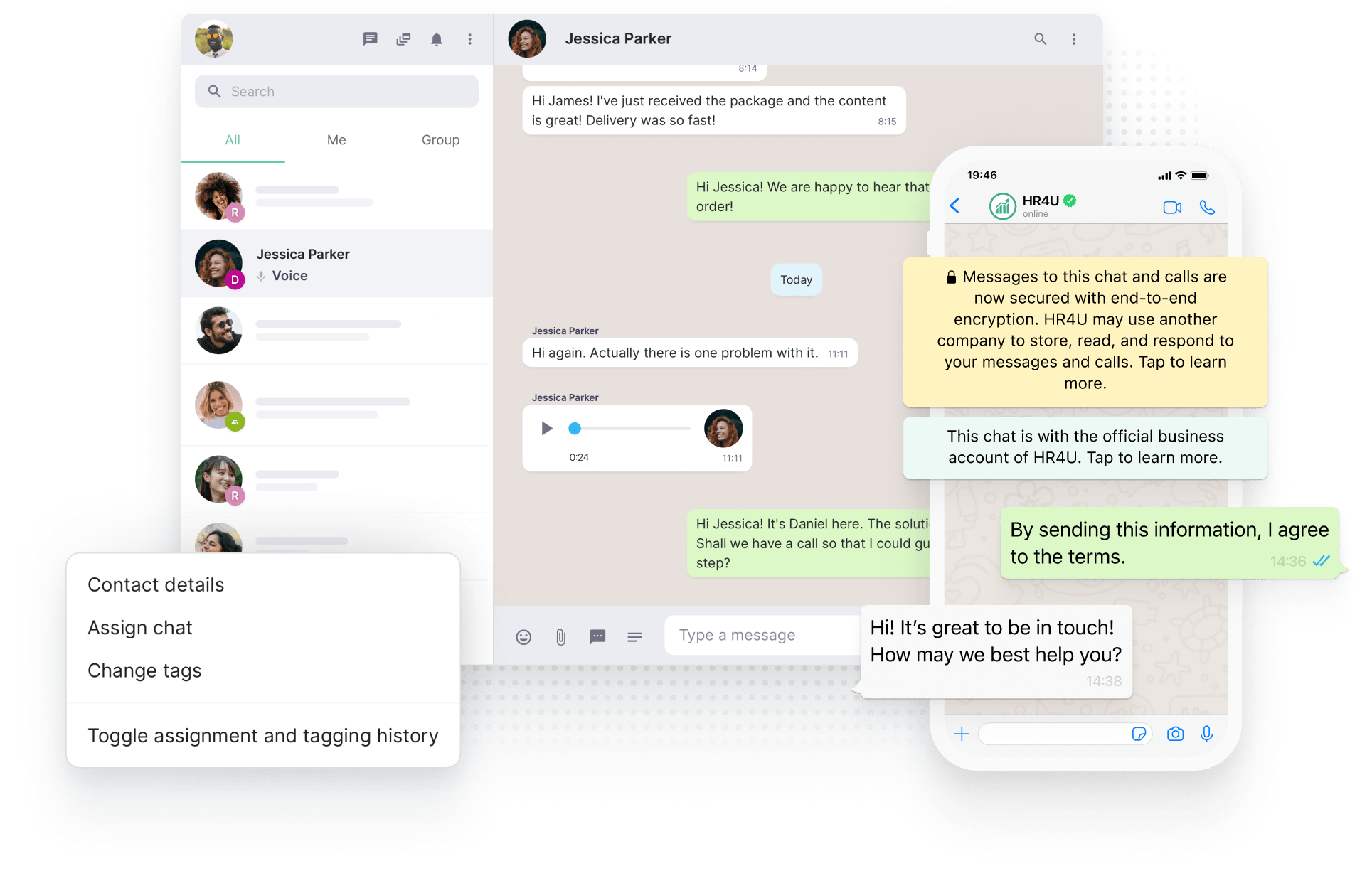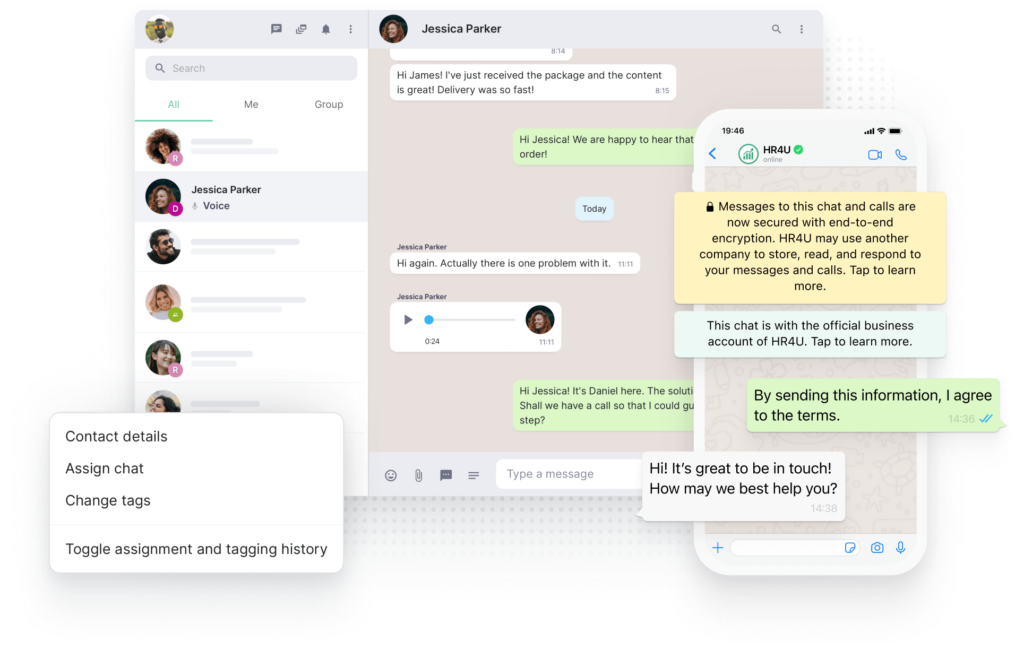 WhatsApp Enterprise Solutions Building Blocks
360dialog's solutions around the WhatsApp API provide effective Building Blocks for WhatsApp enterprise use cases, no matter if businesses use Cloud API or On-Premises API.
✔ WhatsApp Analytics & WhatsApp Retargeting
✔ WhatsApp Newsletter Marketing Automation
✔ Official WhatsApp API Solution Provider status
✔ WhatsApp only Enterprise Inbox
360dialog provides solutions enterprises really need to make WhatsApp communication & WhatsApp Marketing successful!
WhatsApp Automation
Establish communication with intelligent automated services, sales, and CRM solutions. Connect contacts via WhatsApp for personalized communications.
Marketing Automation
Marketing Automation to enable Lead Gen using WhatsApp's APIs with 360dialog's Analytics, Measurements and Signals Platform.
Partners & Enterprises
API first partner (ISVs & System Integrators) and client-related solutions around WhatsApp Business API (cloud and on-premise).
WhatsApp Business API Reseller Program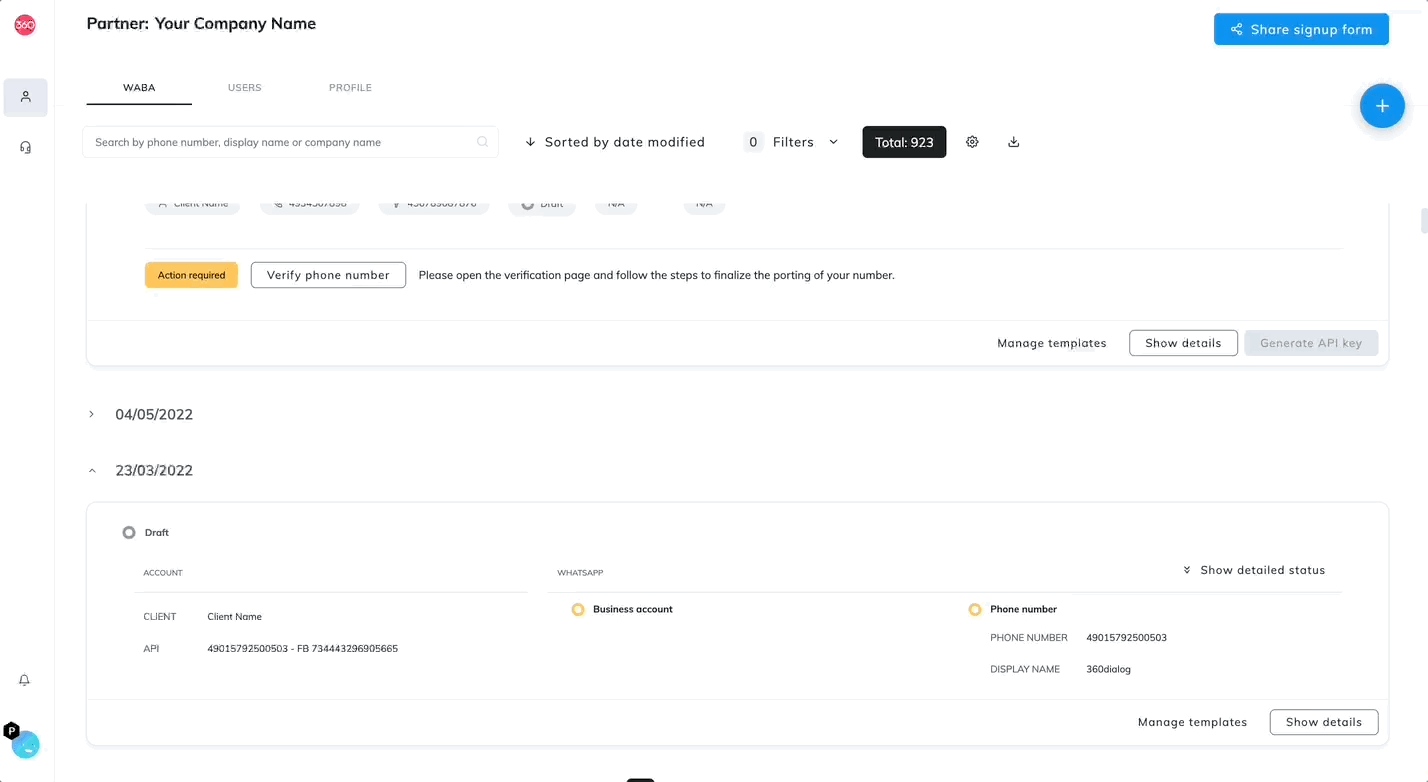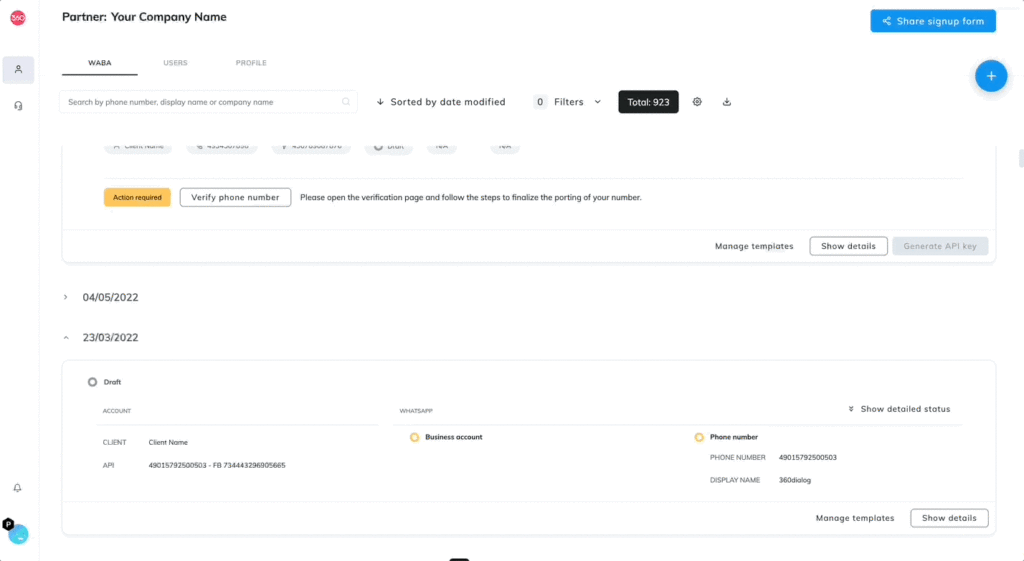 Built for Independent Software Vendors
We look forward to establishing profitable partnerships with independent software vendors (ISVs) and system integrators who sell the Business API to end-users. We provide our partners with excellent support and dashboards that help them track the signups and subscriptions of their clients.
Trusted by Leading Brands
Thousands of businesses in +100 countries rely on 360dialog as their
official WhatsApp API provider for WhatsApp use cases like WhatsApp Newsletter or CRM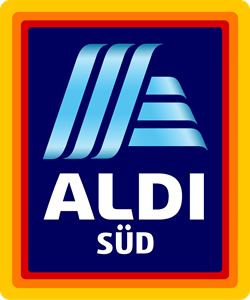 Digital leaflets at the touch of a button
Aldi Süd added a new and much more sustainable distribution channel for their leaflets, which became one of the most successful WhatsApp newsletter campaigns in Europe.

Motivated by the success, Aldi Süd increased the activity using WhatsApp by adding further workflows (contests, content driven campaigns).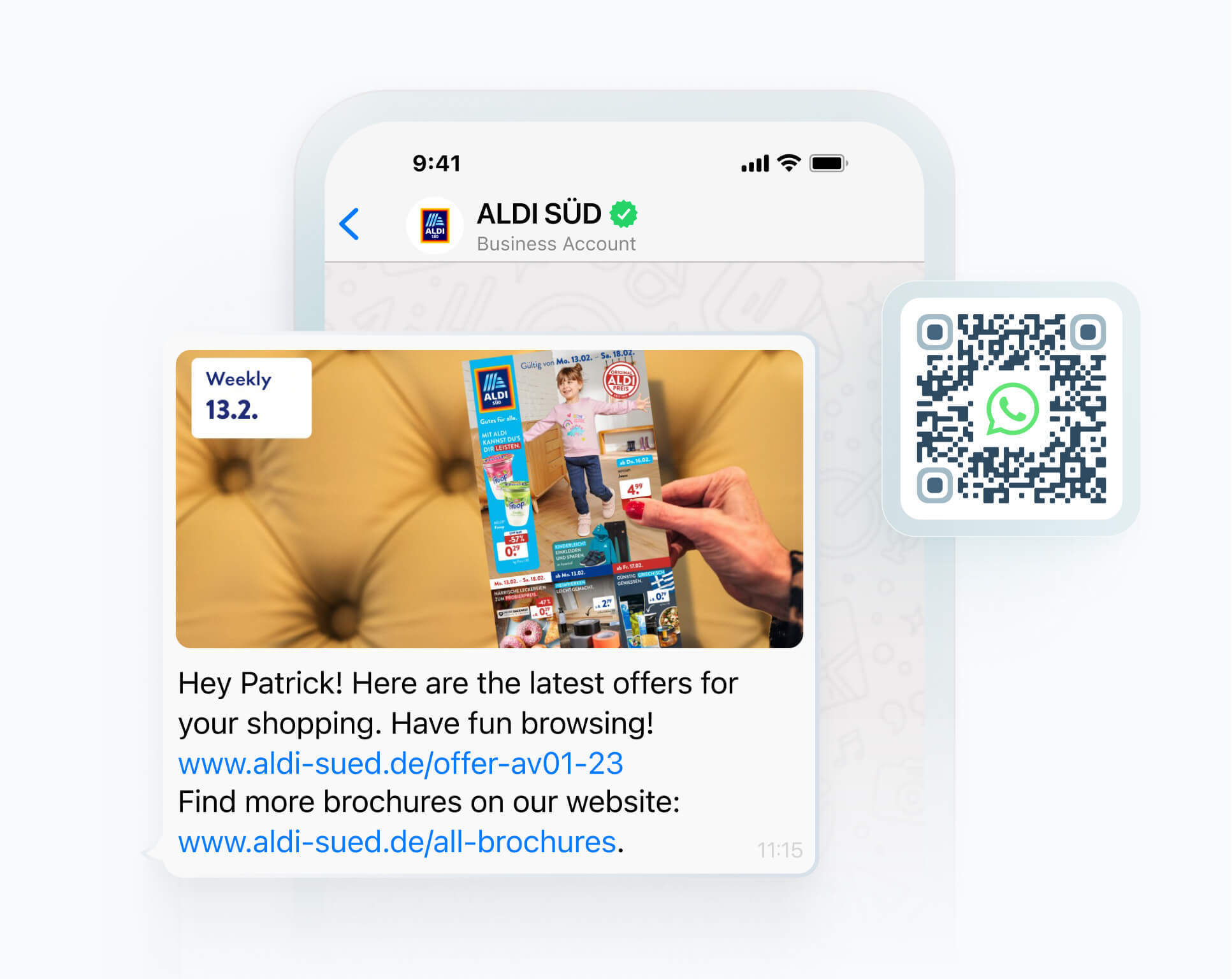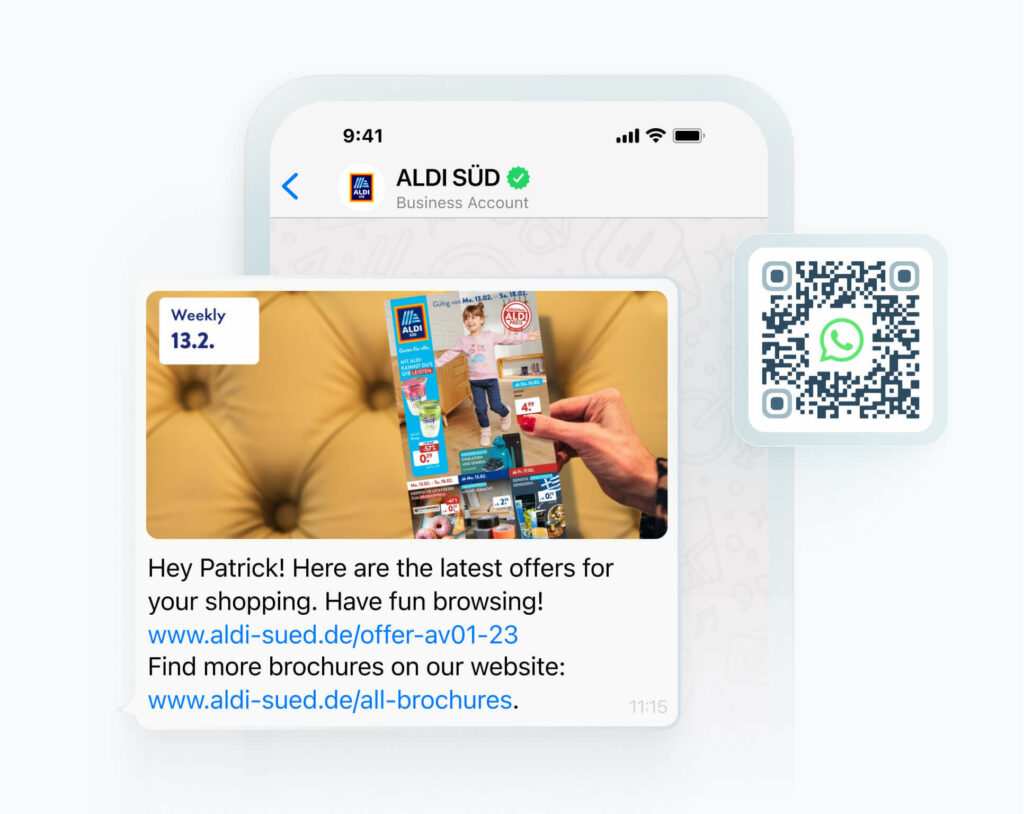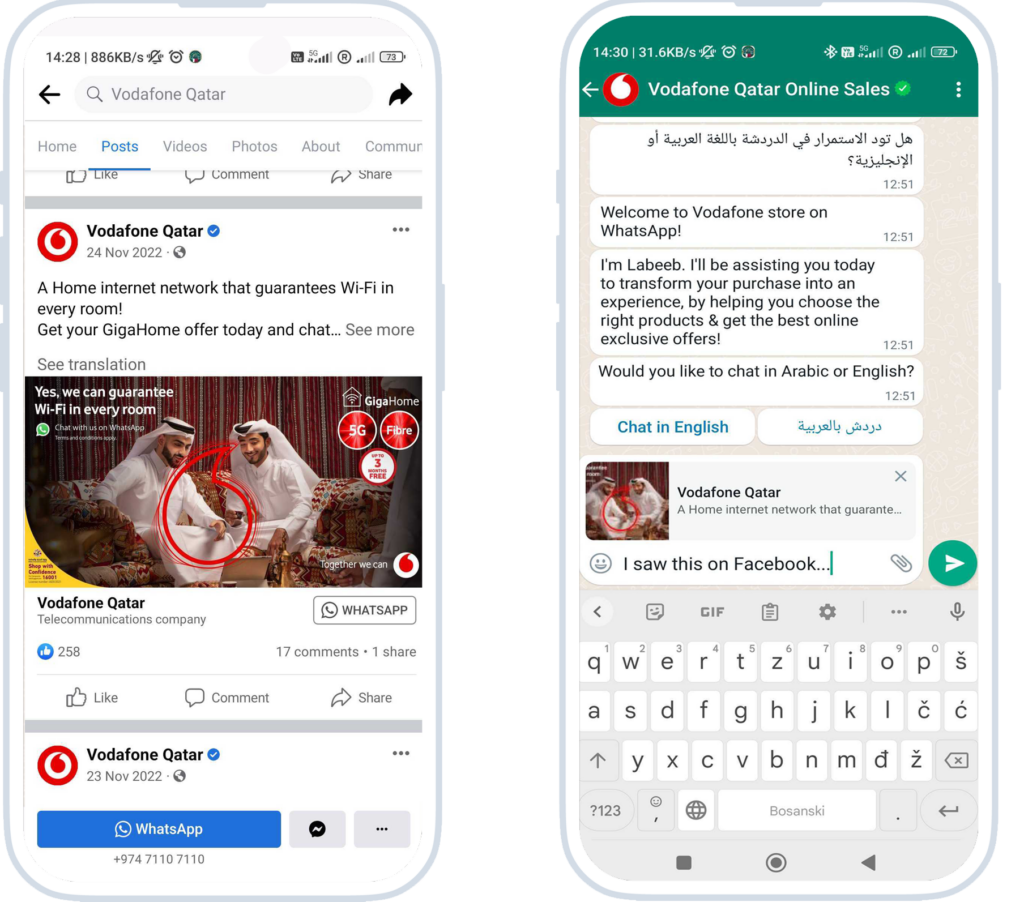 Lead generation through Ads that click to WhatsApp
Vodafone Qatar implemented a successful campaign that generated 5000 new leads through Facebook and Instagram ads that click to WhatsApp.

As a result, the company allocated a distinct annual media budget for ads that click to WhatsApp.
Join the growing world of enterprises using 360dialog's
WhatsApp API Solutions