HubSpot+WhatsApp Integration Through the Business API
A HubSpot+WhatsApp integration is now achievable through the WhatsApp Business API. Get access to the WhatsApp Business API from 360dialog and enable the exchange of data such as contacts, conversations, and notifications between HubSpot and WhatsApp.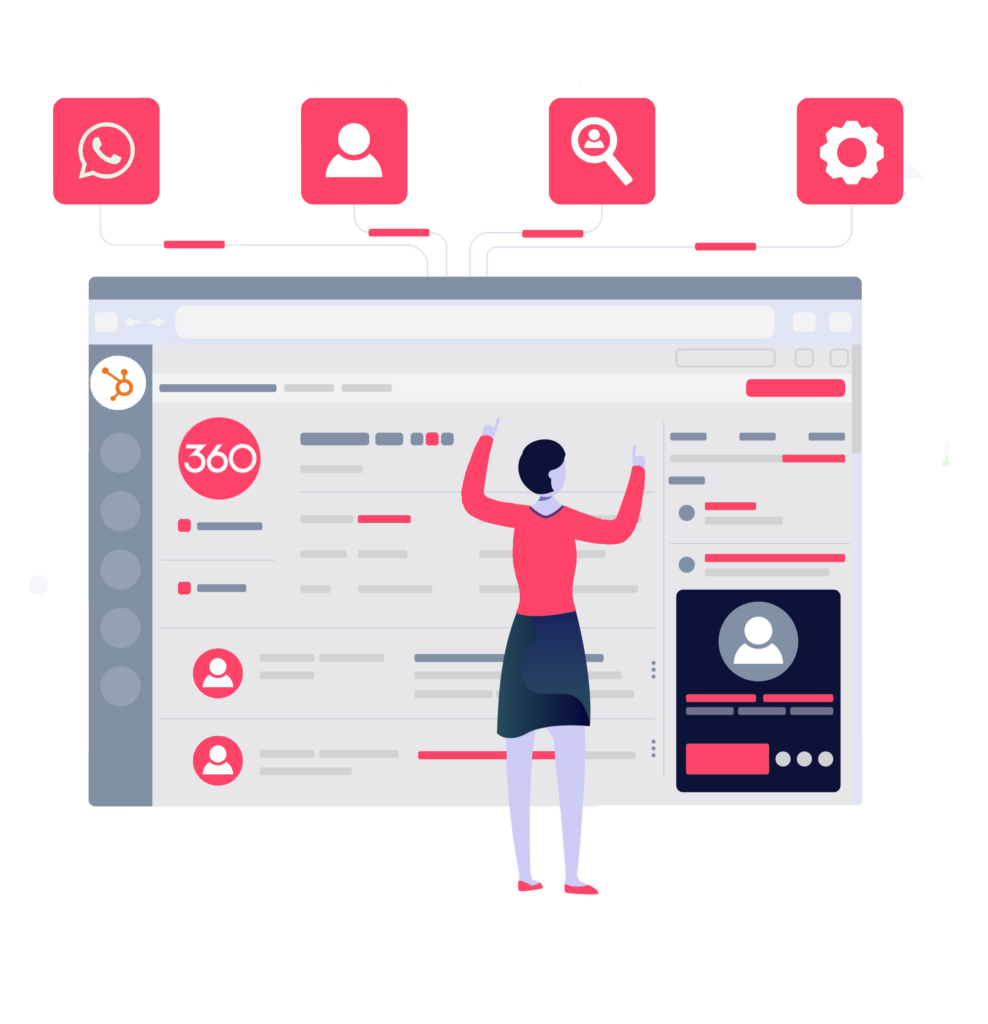 Seamless HubSpot+WhatsApp Integration Through our selected Partners!
The 360dialog WhatsApp API integrates easily and quickly with HubSpot. At 360dialog, we have partnered with many independent software vendors (ISVs) who can help you integrate HubSpot with WhatsApp easily. 360dialog's strong partner network will provide you with solutions supporting your use cases!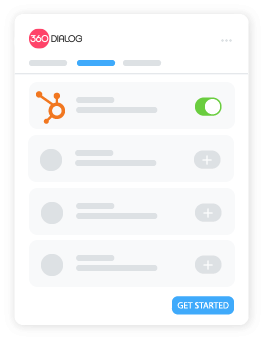 Contact Registration
The Business API from 360dialog enables third-party software to send contact information from WhatsApp to HubSpot. This enables you to register WhatsApp contacts in HubSpot

Messages and Conversations
Send and receive WhatsApp messages through HubSpot. The WhatsApp Business API enables third-party solutions that are created by our partners to register WhatsApp messages as timeline events in HubSpot.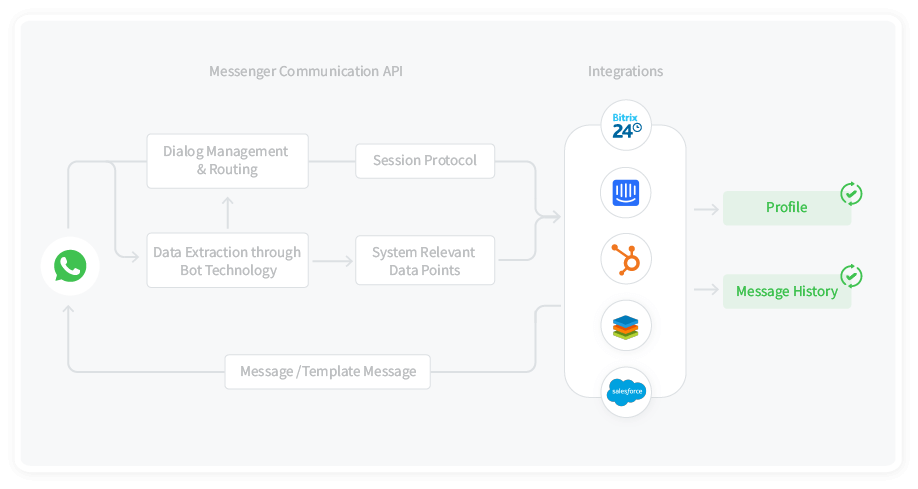 HubSpot and WhatsApp integration Features
Here's what you can enable through 360dialog's API
1 on-1 messaging through HubSpot
Send media files and attachments
Record conversations in HubSpot
Record WhatsApp numbers in HubSpot
Add WhatsApp to your HubSpot Workflow
Manage WhatsApp leads in HubSpot
Get notifications for incoming messages
Inbox-Integration available
Send WhatsApp template messages
WhatsApp and HubSpot Integration Demonstration
The following video demonstrates what is possible to achieve by integrating HubSpot with WhatsApp through the WhatsApp Business API and a solution provided by an ISV.
The Workflow of the HubSpot and WhatsApp integration
In this instance, the solution is developed by one of our partners, and it is built based on the WhatsApp Business API which is provided by 360dialog.
The video shows how the integration developed by get.chat creates a seamless and comprehensive connection between HubSpot and WhatsApp. The solution that is built by our partners enables its users to record contact information, record conversations as timeline events, and send and receive WhatsApp messages all within HubSpot.
So, when clients text your business on WhatsApp, their name and phone number get registered in HubSpot, the conversation or the exchanged messages are saved as timeline events, and your sales team members can respond to these messages through HubSpot.
---
Use 360dialog iPaas to sync between different integrations
With the 360dialog integration layer, in- and outgoing message data can be automatically transferred between different applications to provide your customers with the best possible customer experience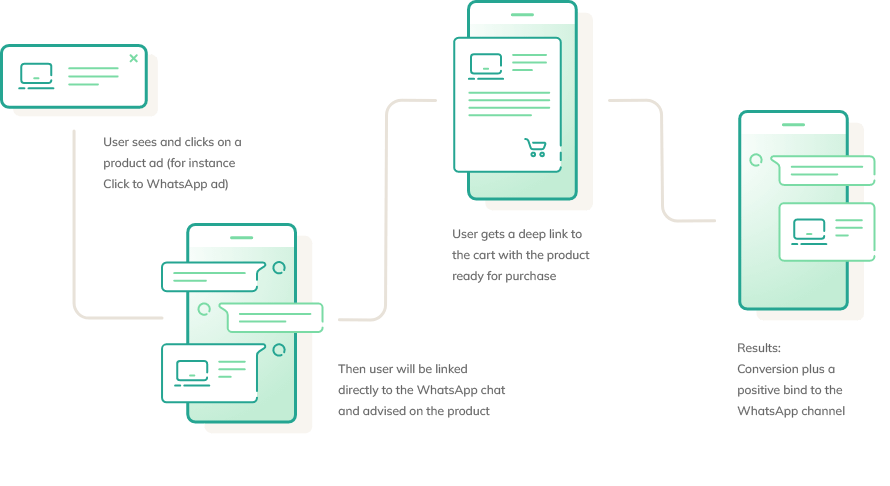 Your WhatsApp Business Solution Provider
Offer your clients the benefits of relevant and convenient services via the WhatsApp Business API with an official WhatsApp Enterprise Account
---

Official API by WhatsApp for sustainable channel growth

Your data hosted by a verified channel partner

Hosting of your data in Geman data centers

Secure End2End Messaging

Direct Acces to the global WhatsApp team