How 360dialog helped Kontera avoid building an app
May 4th, 2023 — by Zivko A.
3 min read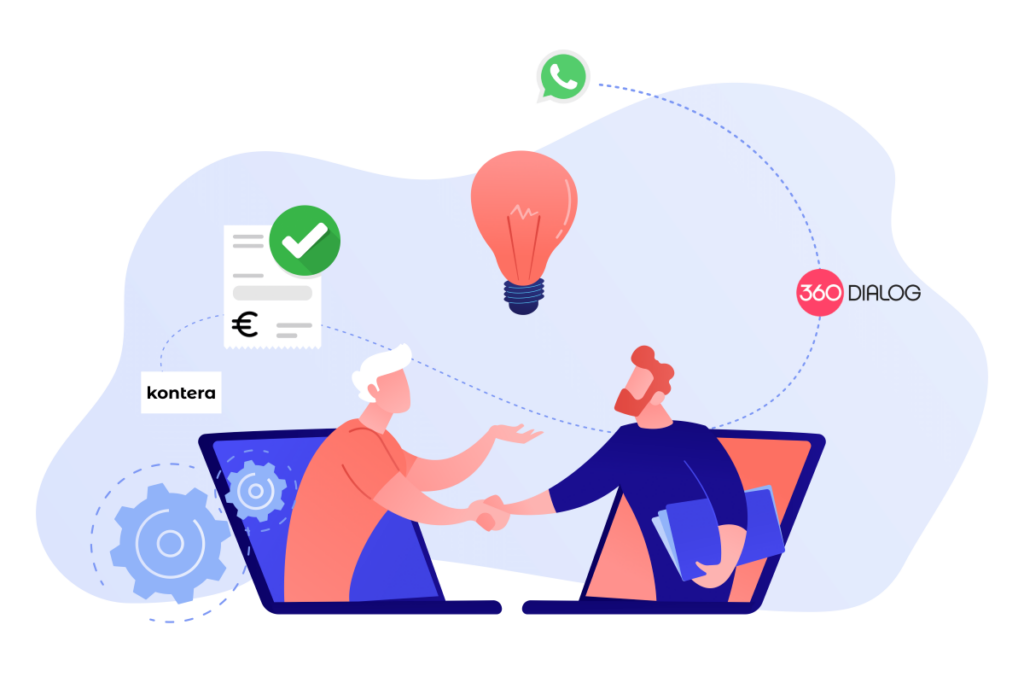 Share this article
As a leading WhatsApp Business API provider, 360dialog helps businesses of all sizes to enhance their customer engagement and communication strategies. One of 360dialog's most recent success stories is the collaboration with Kontera, a Swiss accounting software provider, on an innovative solution that enables their customers to upload receipts and invoices via WhatsApp.
What sparked this collaboration between 360dialog and Kontera?
In the past, Kontera users had to manually scan and upload their receipts and invoices to the platform. This process was tedious and often resulted in errors or lost receipts.
Kontera wanted to find a way that would save time for users. Since most employees privately use WhatsApp for messaging and sharing images, the company started looking into building an app that would be "as simple as WhatsApp". However, the company soon realized that developing your own app is complex, time-consuming, and expensive.
Unlike apps, which require customers to download and install them on their devices, messaging platforms are already part of people's daily communication routines. Instead of having users install and learn how to use a completely new app, Kontera decided to turn to a WhatsApp API integration feature.
As an official WhatsApp Business API provider and a German company with GDPR-compliant hosting within the EU, 360dialog was an obvious choice for the job at hand.
By leveraging existing messaging platforms, Kontera was able to provide a seamless and intuitive experience for its customers, without the need for additional downloads or installations.
How does the Kontera WhatsApp Inbox work?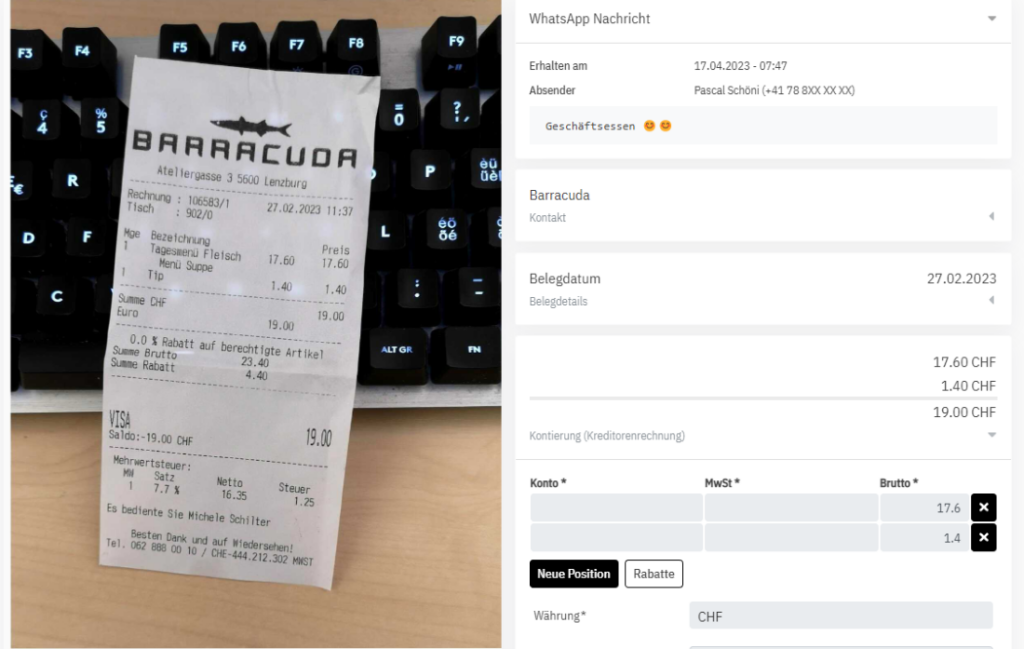 Kontera users can simply take a picture of their receipt or invoice and send it to the Kontera WhatsApp number, which then automatically processes and stores the information in the Kontera system. All messages are encrypted end to end, and the new WhatsApp functionality is available from Kontera Silber to Kontera Treuhand 300 users. You can get the specifics here.
The result
This innovative solution not only saves customers time and effort but also streamlines the entire accounting process for Kontera, saving the company the trouble of building an app and integrating it into its processes. Instead, with the support of 360dialog, the company managed to come up with a simple yet efficient solution, which offers a better user experience and higher functionality at a fragment of the cost of developing an app.
Your chosen WhatsApp Business API solution provider
Praised by developers, small businesses, and
enterprises across the globe
Integration with Team Inbox, CRM, Helpdesk, and more
Highly scalable SaaS pricing plans