WhatsApp Business API Partner Program for ISVs
If you are an independent software vendor (ISV) or a System Integrator (SI) and want to provide WhatsApp Business API to your clients, 360dialog has a special Partnership Program that fits your needs.
WhatsApp API Sign-up can be integrated into your solution
Highly available support with various support packages
Access to closed betas from WhatsApp
Cloud and On-premise hosting options
Access to 360dialog measuring and attribution solution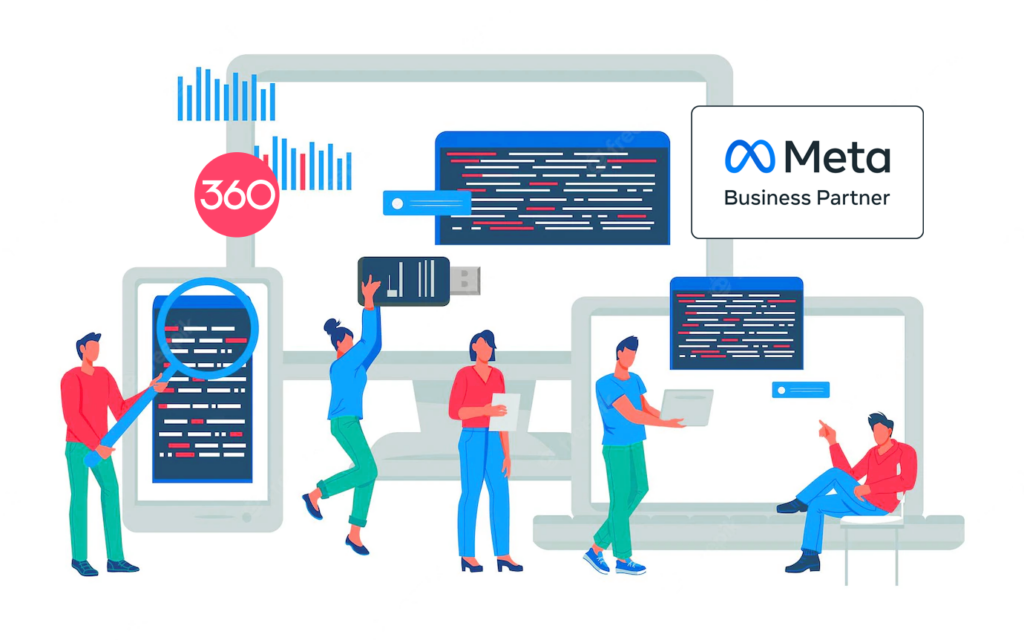 New
Integrated WhatsApp API Onboarding
Offer a completely integrated signup experience to clients who apply for WhatsApp API
Set up the integrated onboarding into your solution. It triggers a pop-up which your clients can use to create their WhatsApp Business API account
Integrated Onboarding Quick Clickthrough
✔ Get the client's permission to manage their account

✔ Retrieve the API key on the client's behalf

✔ Set a redirect URL to your application

✔ Works with both partner payment and direct payment
WhatsApp Business API built for ISVs and System Integrators
Global Partners
360dialog is an official WhatsApp Business solution provider (BSP) With more than 700 partners worldwide. We have developed the ideal environment to support ISVs to offer WhatsApp as a channel to their clients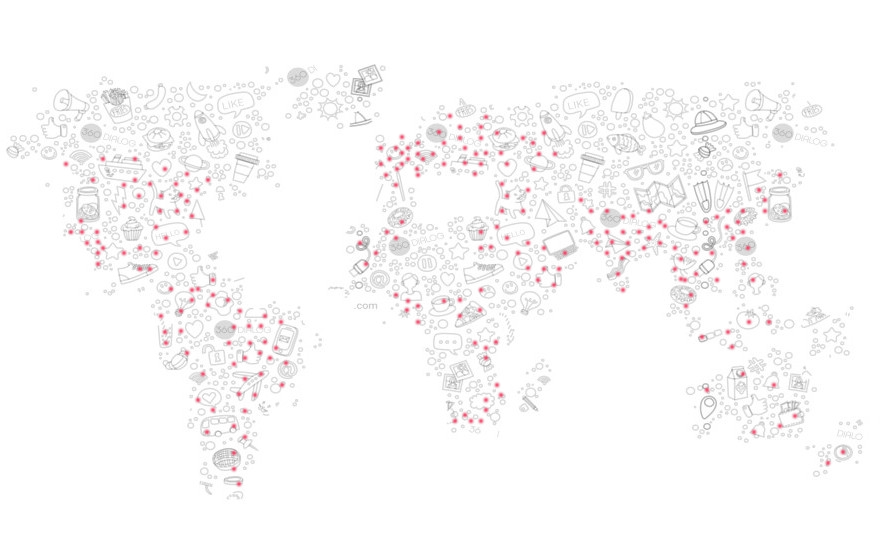 360dialog Partners have access to:
Flat monthly fee: no pricing per message or monthly active users
No markup on WhatsApp conversation costs
Account activation within minutes without Business Verification
Admin dashboard to manage client's accounts
Being responsible for client's payments or having clients pay directly to 360dialog
Number porting via self-sign up within minutes
WhatsApp Business API
360dialog is an official Meta Business Partner and one of the biggest WhatsApp Business API providers globally. We have achieved this by being completely focused on WhatsApp as a channel and by building the most ISV-focused offer in the market with an API-first structure.
All product updates from WhatsApp are live within days. Clients have the option to upgrade to high availability and multi-core setups for high-volume messaging whenever needed.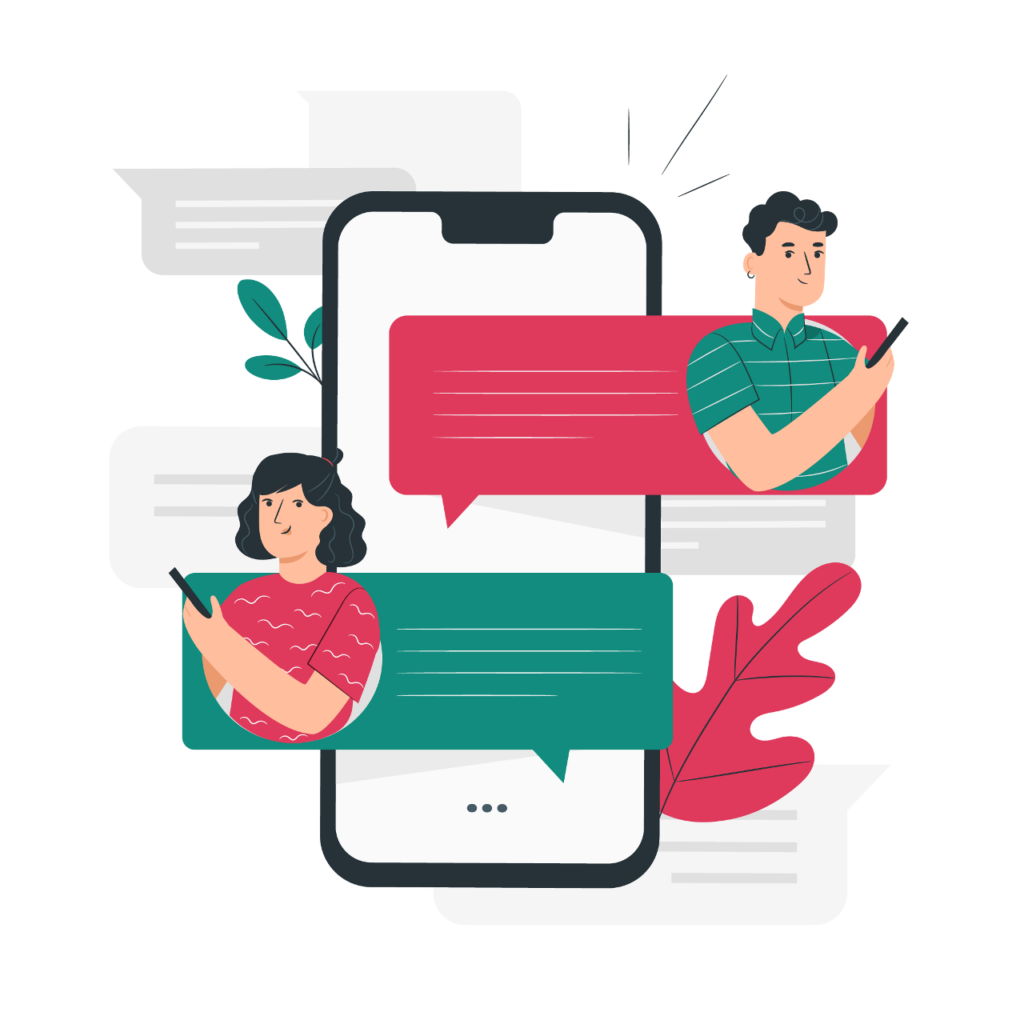 ---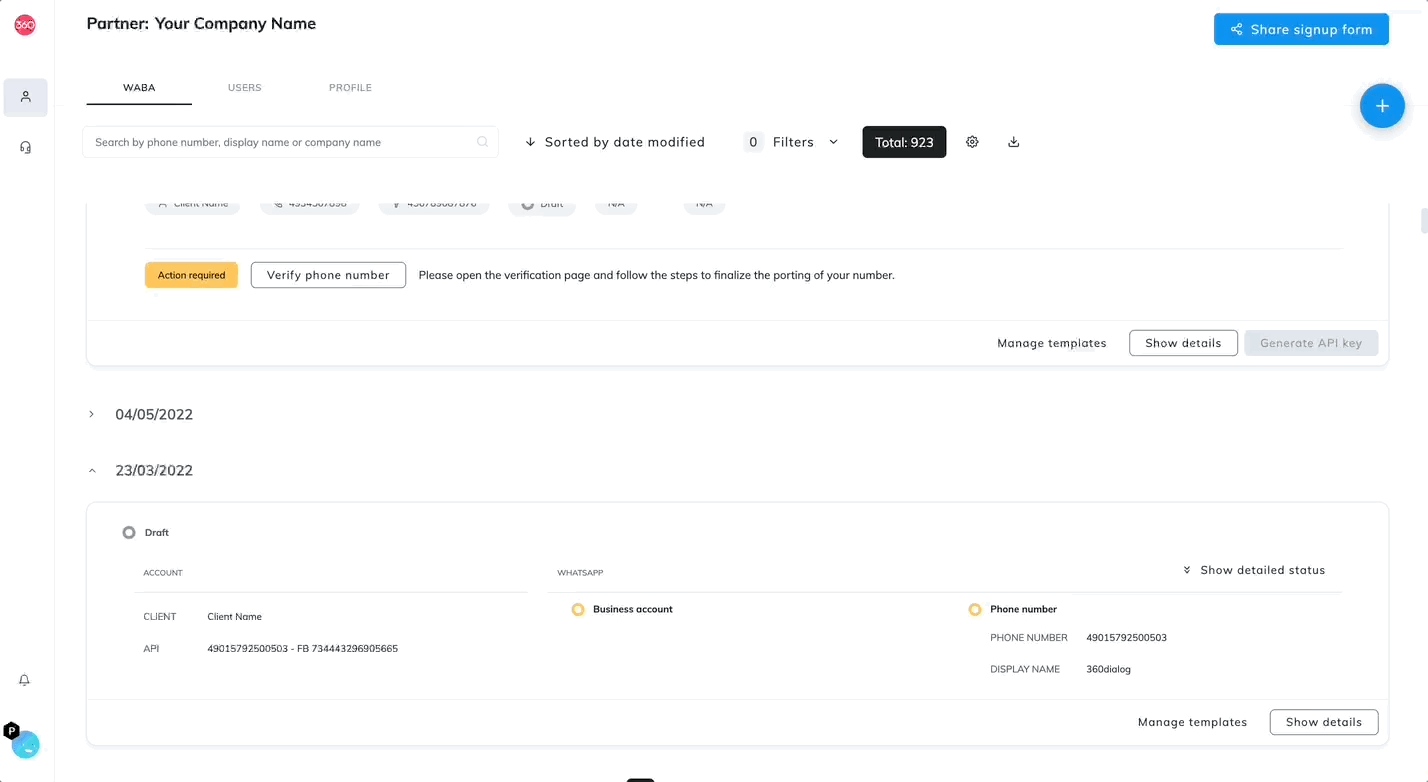 360dialog Partner Hub
The 360 Partner Hub is equipped with all functionalities you need to manage your client's accounts. Within the platform you are able to easily retrieve exclusive account creation links that clients can use to self signup.
---
Partner API
With our Partner API, ISVs and SIs can track new signups and their statuses, as well as subscribe for notifications that impact clients' accounts.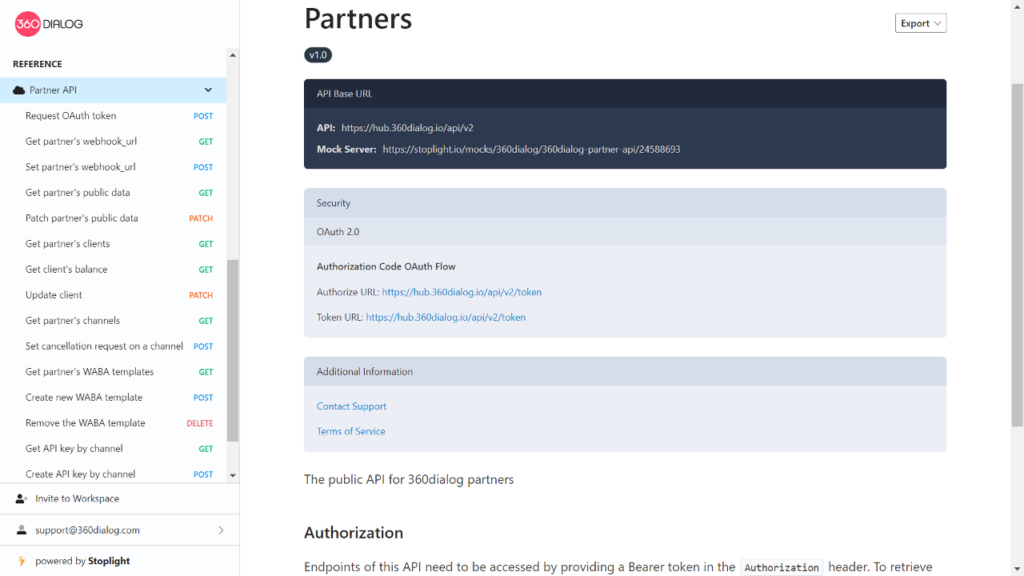 Learn More About Our Partnership Program
As an API-focused company, 360dialog has the perfect product for ISVs that need to easily integrate their platforms to a WhatsApp Business API provider, without requiring extra development to offer clients account creation and management tools.
---

Official API by WhatsApp for sustainable channel growth

Your data hosted by a verified channel partner

Hosting of your data in German data centers

Secure End2End Messaging

Direct Acces to the global WhatsApp team