How to increase your chances of getting the WhatsApp Green Tick Verification
March 20th, 2023 — by Zivko A.
7 min read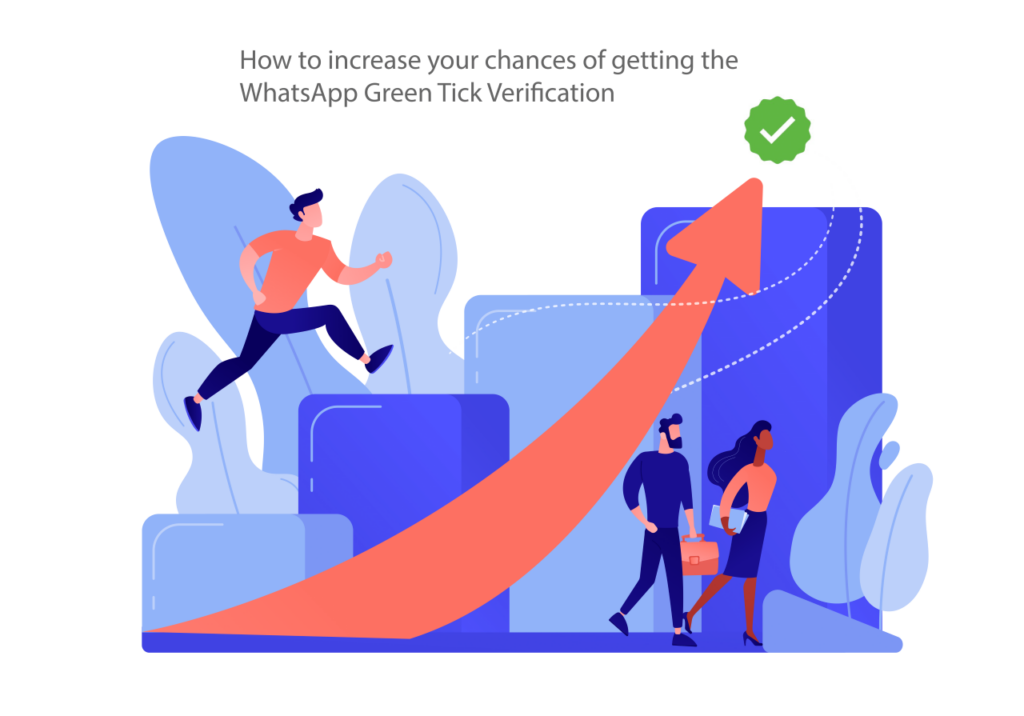 Share this article
Guided by Meta, official WhatsApp API providers such as 360dialog have helped transform WhatsApp from a personal messaging app to a powerful business communication tool. Today, hundreds of thousands of businesses around the globe are using WhatsApp to promote and sell products. And standing out among those businesses are the ones that manage to get a WhatsApp Green Tick Verification.
What is the WhatsApp Green Tick?
The green tick on WhatsApp represents the verification badge and indicates that the number belongs to an Official Business Account (OBA). To get the badge, businesses must undergo a detailed verification process and meet specific WhatsApp criteria.
Why is getting the WhatsApp green badge so important?
With a 98% open rate, WhatsApp is reshaping the digital marketing landscape. A case study conducted by the Carrefour group in 2022 showed that they had a 35% higher engagement rate with WhatsApp audiences than with email audiences.
Verification translates into trust – it's that simple. As a messaging platform with 2.4 billion users, every way in which a business can stand out in the eyes of users matters. For WhatsApp users, the green tick is a sign that marks an Official Business Account (OBA). It gives the business a stamp of approval in terms of authenticity and reputation, and that makes it easier for customers to engage and convert.
Showcase a notable brand image – getting the WhatsApp Green Tick Verification is not an achievement that a lot of businesses can claim. Only brands that are well-established, reputable, and popular can claim the green badge.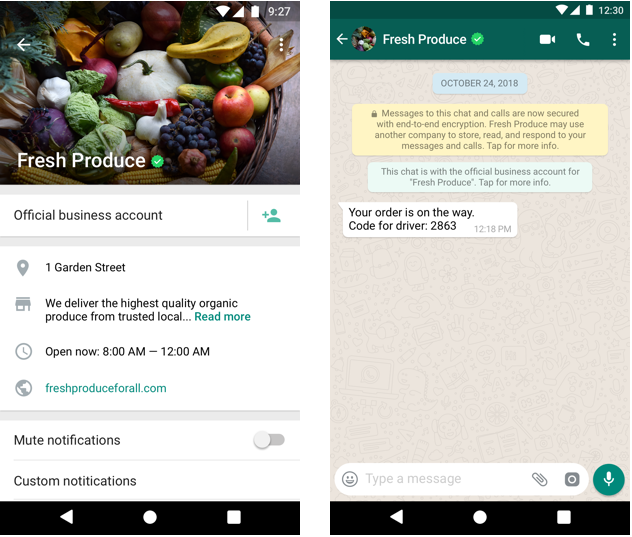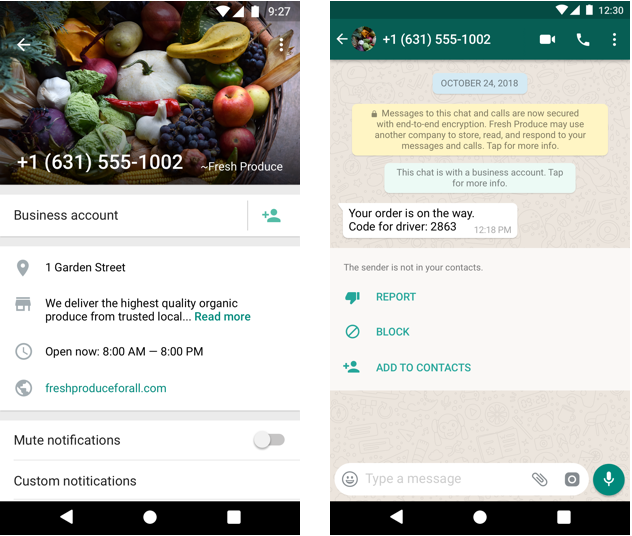 How to prepare for the WhatsApp Green Tick application process
Before you start the WhatsApp business account verification process, you need to meet all necessary requirements. Here are the 4 vital conditions for being eligible for a green badge:
How to apply for a WhatsApp Green Tick Verification
Once you meet all the above-mentioned requirements, you can apply for an Official Business Account (OBA) directly through the WhatsApp Business Manager.
Login to WhatsApp Manager
Click on Account Tools on the left sidebar
Choose your phone number and click on Profile
Submit a request for an Official Business Account (Green tick for WhatsApp Business API)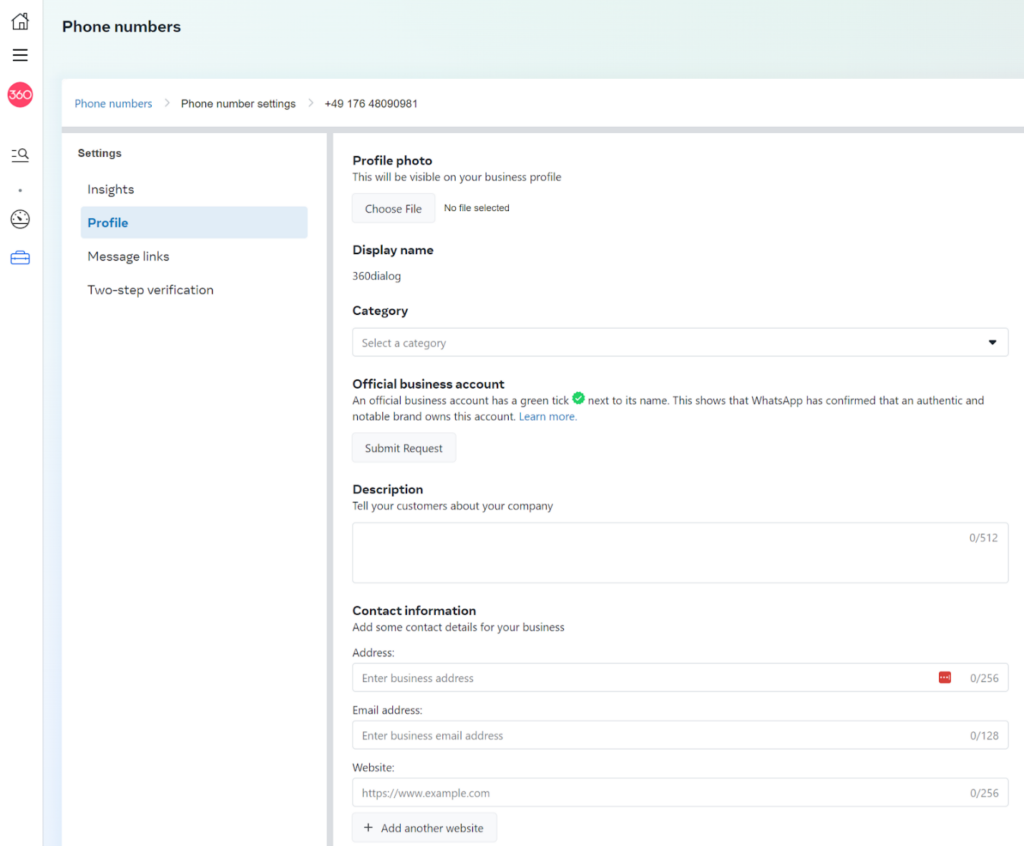 Make sure to carefully fill out all the required information before you click on Submit Request. If your request for verification gets rejected, you will have to wait for 30 days before attempting to apply again.
Important note: Once you get a WhatsApp green badge, you won't be able to change the display name without having to re-apply. Choose your display name with care before starting the application process.
The average response rate for getting a response from WhatsApp is 2-4 business days. You can check the status of your application on the "Direct Support" tab in Meta Business Manager.
WhatsApp Green Tick Verification denied!? No need to panic
If everyone could easily get the green tick, it would lose its value. Only a small percentage of businesses actually succeed in getting the green badge. And WhatsApp does not share details when they reject an application. But what they do is allow businesses to apply again after 30 days.
Our suggestion: take 60 days to improve your online presence and traffic, to make sure that your chances are higher than they were the first time.
4 tips that will boost your chances of getting a WhatsApp Green Tick Verification
Based on the experience of 360dialog's customer support team, if you want to boost your chances and take the best possible approach to get an Official Business Account on WhatsApp, make sure to check these points off your list:
Create an official website and email address
Nobody wants to deal with a business that doesn't even take the time to create official contact information. Having an email address and a website is one of the standards for professionalism today.
Run Click-to-WhatsApp ad campaigns
WhatsApp marketing campaigns show both audiences and Meta that you are an advanced platform user. The wider the range of your WhatsApp marketing activities, the more reasons there are for your business to get a WhatsApp green badge.
Maintain a high-quality rating for your WhatsApp phone number
Scaling your WhatsApp API account gives you a bigger claim when appealing for an OBA. So, if you want the best shot at getting verified on WhatsApp, you need to make sure that your messaging volume and quality rating are impressive.
Learn how to upgrade your messaging tier and start from there.
Raise your brand awareness
According to Meta, notability is one of the crucial factors for a business to get verified on WhatsApp. To become a notable entity, your business needs to establish a strong online presence. That means getting a lot of good publicity through PR campaigns on sites with high traffic.
Negotiate publishing press releases about your business on niche-relevant websites and popular news sites. During the application process, you will be able to reference up to five publications. Make sure that each of them counts.
Use WhatsApp links and QR codes to invite customers to follow your business on Facebook/Instagram and leave positive reviews about your business.
How can 360dialog help you earn an Official Business Account?
As you have concluded by now, there are multiple factors that influence whether or not your business gets verified. That's why it's important to have a point of contact you can turn to for support.
360dialog is an official partner of Meta and an official WhatsApp Business API provider. By setting up an account with us and becoming an advanced user, you can get the insight and support necessary to secure the WhatsApp Green Tick Verification for your business.
Your chosen WhatsApp Business API solution provider
Praised by developers, small businesses, and
enterprises across the globe
Integration with Team Inbox, CRM, Helpdesk, and more
Highly scalable SaaS pricing plans